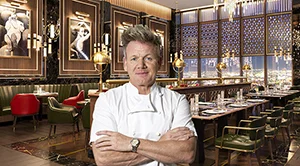 Nowadays, Gordon Ramsay is most famous for his TV shows, where his confrontational attitude has earned him quite the celebrity status. The "savage" persona that many have come to absolutely love turns up from time to time on social media as well, but do not let his colourful language trick you into thinking he is all talk and no show. Mr Ramsay is a culinary legend, and many people treasure his expertise both as a chef and restaurateur.
Gordon Ramsay owns multiple fine dining businesses such as the Le Pressoir d'Argent, Gordon Ramsay au Trianon, and Restaurant Gordon Ramsay, among many others. All of the aforementioned restaurants have earned Michelin stars, and Mr Ramsay strongly values them. He has even likened parting with a Michelin star to losing the Super Bowl, so suffice to say he understands just how valuable they are and does not shy away from criticising those who do not.
This also means that he does not take kindly to losing a star, which has happened in the past. Thankfully, it seems that 2022 has treated him well so far. His UK Michellin starred restaurants were featured in the company's 2022 Great Britain & Ireland guide, but the French booklet has yet to be published. Two of the restaurants we mentioned above are located in France, so not all of his stars are in the clear, and there is a small chance he might lose some of them.
What are Michelin Stars?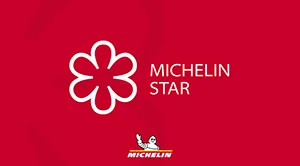 To understand the significance of potentially winning, or losing, a Michelin star, it is important to know what exactly a Michelin star is and why numerous chefs spend years working towards earning one.
A Michelin guide is a small booklet that lists excellent restaurants, and its roots are quite peculiar. As the name suggests, it is published by tyre giant Michelin and it started out as a way to promote automobiles, and thus tyres, to French citizens in the early nineteen hundreds.
The first guides contained a plethora of information on places to stop at for drivers, including but not limited to hotels, places for tyre repair and replacement, and car mechanics. A notable section was the one focusing on restaurants. It was so popular, in fact, that the owners decided to pay far more attention to it from then on. It was in 1926 when they decided to start rewarding stars to dining establishments, which marks the birth of the Michelin star.
Evaluation is the responsibility of the so-called Michelin inspectors, who travel from place to place to eat and judge restaurants' food. Their identities remain a closely guarded secret by the company, which ensures that dining establishments will never be able to guess when an inspection might happen.
The following ranking, courtesy of Michelin, shows us what a star indicates about the food quality of a business:
1 Star – "A very good restaurant in its category."2 Stars – "Excellent cooking, worth a detour"3 Stars – "Exceptional cuisine, worth a special journey."
Michelin has always insisted that it is only the food quality and taste that matters, and inspectors also value consistency when it comes to said quality and consider it incredibly important. In fact, lack of consistency with the menu is one of the key reasons behind many star removals. Restaurant closure and a business being transferred to new owners are also common ways for stars to be lost.
The need to adhere to this standard year after year is why some chefs would prefer to not get a Michelin star. Some have also wished to remove their stars voluntarily, but Michelin has refused to do so thus far. Certain chefs also cite supposed bias towards French cuisine, the stars attracting too much traffic to a restaurant, customers having unrealistic expectations based on a restaurant's Michelin stars and the like as to why they would rather not be burdened with a star.
Of course, being chosen by Michelin also has its significant benefits, and is especially useful to prestigious restaurants like the ones Mr Ramsey tends to focus on. The stars are proof of a restaurant's food quality and its staff's efforts to achieve it, and a Michelin star is regarded as one of the highest honours a dining establishment could earn. Thus, receiving one is a big deal. There are many cases where Michelin stars strongly increased a restaurant's popularity and, consequently, its profitability, so they are incredibly important from a business perspective as well. This all plays a role in why many restaurateurs strongly wish for their establishment to earn one.
Gordon Ramsay's Lost Michelin Stars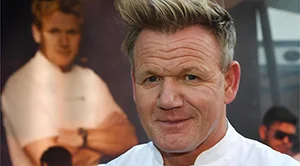 Gordon Ramsay owns seven Michelin stars currently, while three now belong to establishments no longer under his control, and he has officially lost thirteen. As we established earlier, however, the loss of a star often has nothing to do with the quality of the food served but can simply be the result of a restaurant's closure or change of ownership. As seen below, the majority of Mr Ramsay's Michelin star losses were just that, a matter of the establishment closing or him parting with it, and only two businesses lost their stars for other reasons.
Gordon Ramsay Michelin StarsRestaurantLocationMichelin StarsAcquiredStatusReason for removalAmaryllisUK12002Removed – 2004Restaurant closure.Angela Hartnett at The ConnaughtUK12004Removed – 2008Restaurant closureAubergineUK2/11997Removed – 2010Change of ownership./ Restaurant closureLe Pressoir d'ArgentFrance22016RetainedGordon Ramsay at Claridge'sUK12002Removed – 2010InconsistencyGordon Ramsay at Conrad TokyoJapan12008Removed – 2013Restaurant closureGordon Ramsay au TrianonFrance12009RetainedGordon Ramsay at The LondonNew York, USA22008Removed – 2013Inconsistency.Gordon Ramsay at The LondonCalifornia, USA12008Removed – 2015Restaurant closure.MazeUK12006Removed – 2015N/AMuranoUK12009Retained, establishment currently owned by Angela HartnettLa NoisetteUK12007Removed – 2008Restaurant closurePétrusUK22007Retained, establishment currently owned by Marcus WareingPétrusUK12011RetainedRestaurant Gordon RamsayUK32001RetainedSavoy GrillUK12003Removed – 2006Temporary restaurant closure.
Gordon Ramsay at Claridge's is the first restaurant we will focus on. It opened its doors to great success in 2001 and received its first and only Michelin star in 2002. Mark Sargeant was the lead chef at the time, although he quit in 2008. Unfortunately, this was not the only blow to the restaurant as it lost its Michelin star a year after his departure, and "inconsistency" was cited as the culprit. Things did not improve for the business from then on. It was described as London's second-worst restaurant in terms of cooking in the last Harden's review of the establishment, and the reviewer considered the food to be overpriced. The restaurant had had its ups and downs throughout the years, but it ultimately closed when Gordon Ramsay and the hotel owners failed to reach an agreement.
As for another Gordon Ramsay establishment to have parted with its stars, the infamous Gordon Ramsay at The London was one of the most difficult to swallow losses for Mr Ramsay. While he did not technically own the restaurant anymore, the parting with the two Michelin stars was painful nonetheless. He even admitted he had burst into tears after the stars were taken, and compared the experience to "losing a girlfriend" and "losing the Champions League". He made these claims during an interview for the Swedish/Norwegian talk show Skavlan. Moreover, the restaurant had the "honour" of being the first Michelin starred business to have lost two stars at once.
When it comes to why it suffered the loss in the first place, lack of consistency in terms of the food's quality is, once again, the main reason. As mentioned above, the restaurant was under new ownership by the time this happened, and Ramsay's departure might have been the main catalyst behind the downgrade in quality and the restaurant's eventual downfall. Michael Ellis, who is Michelin's Guide Director, explained to the news website Bloomberg how "We've had issues with consistency, and consistency is a huge thing for us.". In the end, Gordon Ramsay at The London never recovered. It remained a shadow of its former self until it finally closed its doors for good in 2014.
Restaurants That Currently Own Michelin Stars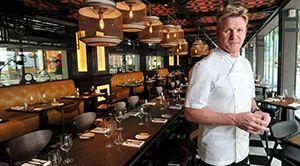 With all of the doom and gloom covered, it is time for us to focus on Ramsay's successful endeavours when it comes to Michelin stars. In particular, we will take a look at the establishments that have managed to retain all of their stars so far.
The first restaurant we will focus on, and Mr Ramsay's pride and joy, is Restaurant Gordon Ramsay. This establishment was his first solo venture, and to say that it has been an immense success would be an understatement. It has been in operation for over two decades. As for the restaurant's Michelin stars, it achieved its 3-star status in 2001. Thankfully, it has yet to lose any of its stars to this day.
Pétrusis also boasts the one star it acquired in 2011. This restaurant has quite a fascinating history, seeing as it is somewhat of a successor to the first Pétrusis restaurant now called Marcus. The original Pétrusis was created by Mr Ramsay a year before the turn of the millennium, and Marcus Wareing was the chosen head chef. Fast forward into 2008, and a disagreement between Mr Ramsay and Mr Wareing left the latter in charge of the old location, while Ramsay kept the Pétrusis name and opened a new establishment which earned a Michelin star soon after.
Murano, an Italian restaurant in London, is yet another Michelin rated business that gained one star during Ramsay's ownership. The restaurant has since been bought by Angela Hartnett, who is a long-time protégé of Ramsay's, and it continues to flourish under her control.
Next up is French restaurant Le Pressoir d'Argent. The name comes from the Christofle lobster press, and the restaurant is located in France. It earned its first star after just 4 months of starting operation. The establishment proceeded to receive its second star less than two years after opening, which made Mr Ramsay the first British chef to own a two Michelin star restaurant in France.
Last but not least, Gordon Ramsay au Trianon was established in 2008. It is located very close to Château de Versailles, and the luxurious atmosphere certainly fits its setting. Guests tend to leave rave reviews when it comes to the service and the delicious food, and the fact that it continues to retain its Michelin star is an impressive feat.
Gordon Ramsay's Chances of Losing Michelin Stars in 2022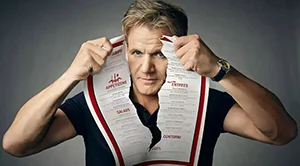 As established, gaining a Michelin Star is a testament to excellent cooking and a lot of hard work. It can be even more difficult for a restaurant to retain said stars, however. Michelin guides are released on a yearly basis, and restaurants must always make sure to stay true to the quality and consistency required by Michelin's inspectors. Mr Ramsay himself is no stranger to the pressure and has, for the most part, been pretty good at keeping the stars of his currently operating establishments for now.
As a matter of fact, all of his UK-based restaurants continue to boast the stars they had gained in years prior as seen in the Michelin Guide Great Britain & Ireland 2022. This, of course, includes the crown jewel of his career, Restaurant Gordon Ramsay. Evidently, the year is off to a great start for the celebrity chef.
In 2001 we earned our third @MichelinGuideUK star at Restaurant Gordon Ramsay and today is a big day because we get to celebrate our 21st year with this incredible honour ! A big thank you to the amazing team and more importantly to all our guests. Gx pic.twitter.com/79y6RMiKE3
— Gordon Ramsay (@GordonRamsay) February 16, 2022
However, Gordon does also own a couple of restaurants in France. With the French Michelin guide set to be published in March, there is still a chance that he will receive a nasty surprise. The restaurants in question are Le Pressoir d'Argent in Bordeaux and Gordon Ramsay au Trianon in Versailles.
To get an idea of how Michelin inspectors might have judged an establishment, we can turn to reviews written by guests who have dined at Mr Ramsay's restaurants. After all, if one guest found issues, it is possible that inspectors might have also run into similar problems. While it is true that the occasional unhappy guest is par for the course for any restaurant, no matter how luxurious, said negative reviews are worth taking note of nonetheless. As for what we found, a non-positive opinion does pop up here and there although we have seen no major complaints.
With that in mind, most customer reviews tend to be quite generous with praises towards the chefs and service in general. The food is considered exceptional, and appreciation towards the decor and the overall experience is also common. All in all, both restaurants continue gaining popularity, and tables tend to be booked months in advance by those wishing to dine at either of the locations.
Based on all of this, we believe that his chances of Gordon Ramsay losing a star this year is fairly low. So long as Le Pressoir d'Argent in Bordeaux and Gordon Ramsay au Trianon remain under his ownership and continue to showcase the same attention to detail and quality they always have, it is likely that neither will part with one of their hard-earned Michelin stars this year. It is thus reasonable to expect that Gordon Ramsay will be able to continue showing off his 7 Michelin stars after March.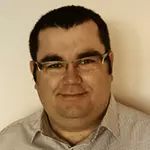 Harry Evans
Harry Evans is a long-year journalist with a passion for poker. Apart from a good game of poker, he loves to write which is why he spent several years as an editor of a local news magazine.