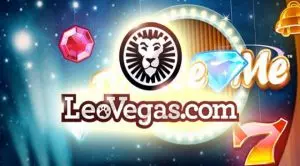 The gambling company LeoVegas faces a monetary penalty worth £1.32 million after the UK gambling regulator made revelations of the operator's anti-money laundering and social responsibility failures.
As revealed by the UK Gambling Commission (UKGC), LeoVegas, which currently operates a number of British-facing online gambling platforms, including leovegas.com, betuk.com, pinkcasino.co.uk, 21.co.uk, and slotboss.co.uk, will also face an official warning. The gambling company will have to undergo an audit to make sure it is efficiently implementing its social responsibility and anti-money laundering policies, controls, and procedures.
The Director of Enforcement and Intelligence at the UKGC, Leanne Oxley, confirmed that the country's gambling regulator will take action against the Malta-based online gambling operator. She said that the watchdog had identified the wrongdoings through strict compliance activity and noted that its auditors would continue taking action against other gambling companies that do not comply with the country's regulatory framework.
Ms Oxley shared that the latest regulatory action against LeoVegas was a further example of gambling companies in the UK that failed to protect their customers and failed to prevent money-laundering risks within their business.
AML and Social Responsibility Failures of LeoVegas Occurred between October 2019 and October 2020
As the UK Gambling Commission revealed in an official statement, there was a number of social responsibility and anti-money failures in the operations of LeoVegas in the period between October 2019 and October 2020, which became the reason why the online gambling company received the £1.32-million fine.
The country's gambling regulatory body published a list of the company's anti-money laundering failings. As the UKGC shared, the financial triggers for AML reviews established by the company were too high and unrealistic so that terrorist financing and money laundering risks were managed. Furthermore, LeoVegas was found to have been relying too much on inadequate information about customer spending and ineffective threshold triggers. The Malta-based gambling company also had inappropriate controls that practically allowed customers to spend significant amounts of money on its services within a short period of time, with the company being absolutely unaware of its customers' financial situation.
The UKGC announced that the licensee breached paragraphs 2 and 3 of its licence condition 12.1.1 and paragraph 1 of its licence condition 12.1.2, all of which regarded anti-money laundering measures. LeoVegas was also found to have failed to act in line with ordinary code provision 2.1.1, also in regard to AML.
As mentioned above, several social responsibility failures of LeoVegas were also found. The UK gambling watchdog said that the online gambling operator was found to have set significantly higher spend triggers for Safer Gambling Team customer review than the average customer's spend without providing any details regarding the measure's suitability.
LeoVegas also failed to act on its own policy of interaction with customers who showed signs of gambling-related harm. The company was found to have set 6 hours as the point at which gamblers were forced to take a 45-minute cool-off period but has provided no explanation how it determined that gambling-related harm would occur after playing for 6 hours. The Malta-based online gambling company has also not sufficiently taken into account the 2019 guidance of the UK Gambling Commission on customer interaction.
The regulatory body announced that the operator failed to remain in line with paragraphs 1(a), (b) and 2 of provision 3.4.1 of the Social Responsibility Code of Practice, as well as with provision 3.9.1 of the same Code.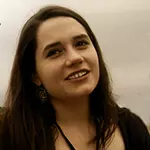 Olivia Cole
Olivia Cole has worked as a journalist for several years now. Over the last couple of years she has been engaged in writing about a number of industries and has developed an interest for the gambling market in the UK.