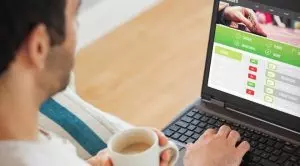 Cashback platforms have been facing accusations of encouraging gambling by offering various rewards to customers for betting online.
According to reports, cashback sites such as Ohmydosh, Topcashback and Quidco all offer cashback for a range of purchases and services. An investigation of Money Mail found these online platforms have been advertising the services of over 60 gambling, betting and bingo sites and offering special rewards for customers who used the services of these websites.
Reportedly, Tobcashback has revealed that it paid out £30,000 monthly to customers who signed up with one online gambling platform. Currently, the cashback site pays new customers £55 in case they place a bet of no less than £10 with Bonus Kings. Its competitor Quidco has announced £40 payments for new customers of Coral Casino as long as they place a bet of at least £10. In addition, 8 out of 23 of the higher earner deals offered by the Ohmydosh cashback platform are for gambling or bingo websites.
Alex Davies-Jones, the shadow gambling minister, commented on the reports, saying that websites that attract customers by offering them "supposedly lucrative" cashback incentives encourage further gameplay. He also described such offers as an increasingly worrying trend in the UK, especially considering the fact that the country is in "a cost of living crisis", with many Brits being extremely concerned about the rising energy prices and their earnings.
Cashback Operators Promote Gambling by Exploiting British Gamblers' Vulnerabilities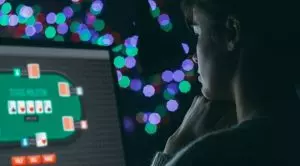 According to the head of media at the debt charity organisation StepChange Sue Anderson, gambling operators should not take advantage of the vulnerabilities of some individuals, including compulsive gambling or addictive behaviour. Ms Anderson further noted that there are currently various mechanisms used by gambling companies to lure customers into gambling, and the aforementioned incentives offered via online cashback platforms are only some of them.
A spokesperson for the Topcashback platform explained that the company intends to review its gambling category and acknowledged that more measures could be taken to encourage responsible gambling. A spokesman for Quidco shared that the cashback website expected its customers to gamble responsibly.
For years, gambling operators have been blamed for using various incentives to attract more consumers, taking advantage of their vulnerabilities. The rising popularity of online services, including the ones in the country's gambling sector, has pushed thousands of British residents to irresponsible gambling in an effort to generate quick and easy money. People from various age groups have become increasingly engaged in different online gambling services, especially during the Covid-19 crisis when lengthy lockdown and social isolation measures were imposed.
Meanwhile, the UK Government is expected to announce the results of its review of the country's Gambling Act of 2005. The authorities have been considering the implementation of stricter rules and measures in order to keep the local gambling sector under control and tackle gambling-related harm among the British people.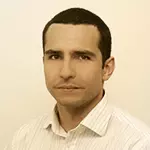 Daniel Williams
Daniel Williams has started his writing career as a freelance author at a local paper media. After working there for a couple of years and writing on various topics, he found his interest for the gambling industry.