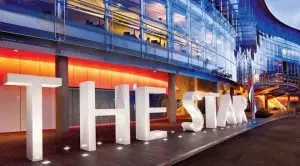 The second-largest casino in Australia, Star Sydney has sent a clear message to gambling regulatory bodies across the country that it intends to play by the rules. As part of its efforts to adjust its executive members, Star Entertainment's Pyrmont casino property announced the appointment of two new general managers who will be responsible for the company's operations in the state of New South Wales (NSW).
As revealed by the gambling company, Jason Alcock and Christina Grasso have been appointed as general manager of food and beverage, and general manager of hotels, events and guest experience, respectively. Both of the newly-appointed executives are trusted employees of Star Entertainment Group. Mr Alcock and Ms Grasso will now be expected to make sure that Star Sydney operates smoothly from now on, without causing any more distress to local gambling regulatory bodies.
Jason Alcock has occupied various senior positions in the company. So did Ms Grasso, who spent 3 years of her career as hotel director. Star Entertainment described her as an experienced professional who is currently part of the NSW Advisory Board of the Accommodation Association of Australia (AAA) and has a deep understanding of both tourism and consumer experience.
General Manager Appointments Initiated amid Ongoing Inquiry into the Star Sydney's Operations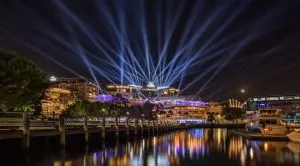 Apart from welcoming Ms Grasso and Mr Alcock to their new roles, the chief operating officer of the Star Sydney, Damian Quayle, also expressed his optimism regarding the imminent future of the tourist industry, as foreign visitors and guests have started coming back.
Mr Quayle has also been optimistic about the addition of Jason Alcock to the executive team because the new general manager has been promoted to the most relevant position to his professional experience. Mr Alcock is expected to bring his experience to the property, after previously helping with the establishment of The Star Culinary Institute and having been an important part of the company's food experience as he is known for introducing various culinary concepts over the years.
Lately, Star Entertainment has been facing certain difficulties as some alleged transgressions have put its Star Sydney casino operating licence on the line. The property is currently experiencing an ongoing investigation into its operations, while the potential anti-money laundering failures, which could be proved at a later stage, are reflecting poorly on the gambling operator's reputation.
As previously reported by Casino Guardian, the company was found unsuitable to hold its Star Sydney operating permit but this does not necessarily mean that the casino property's gaming floors will be shut once and for all.
The ongoing inquiry pretty much means that the country's regulatory bodies would step up, and the gambling operator would most likely need to be especially monitored whether its services are in line with the local laws or regulations in order to be allowed to continue offering its services on its premises for a fixed period of time. Once the monitoring period is through, the Sydney casino of the company would be probed again, and its suitability – confirmed.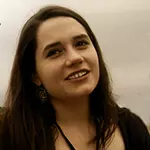 Olivia Cole
Olivia Cole has worked as a journalist for several years now. Over the last couple of years she has been engaged in writing about a number of industries and has developed an interest for the gambling market in the UK.