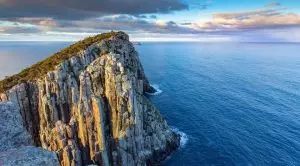 The Government of Tasmania announced a special, "nation-leading" pre-commitment scheme that would make sure local residents will be prevented from spending over AU$5,000 a year on pokies unless they file an application to increase their limit.
The new cashless card, which is expected to be officially implemented in the state by the end of 2024, will be mandatory. It will feature default poker machine spending limits of AU$100 per day and $500 per month but players will be allowed to adjust these limits upwards or downwards. However, the authorities said there will be an annual hard limit of AU$5,000 that will apply unless Tasmanian gamblers provide proof they have the financial capabilities to spend more than that.
The scheme, which is the first of its kind in Australia, has been gladly welcomed by anti-gambling advocates who have been insisting on the implementation of stricter measures in order to reduce problem gambling and gambling-related harm. Charles Livingstone, an associate professor at Monash University has urged other Australian states and territories to follow suit and implement a similar pre-commitment scheme. According to him, the scheme's adoption is a massive step toward getting gambling-related harm under control and helping many Tasmanian residents who have been suffering from problem gambling behaviour.
Official data provided by the state Government shows that local gamblers spent about AU$178 million on electronic gaming machines (EGMs), or so-called pokies, available in Tasmanian casinos, clubs and pubs in the 2021/2022 financial year.
Tasmanian Hospitality Association Criticises the Poker Machine Spending Limit Scheme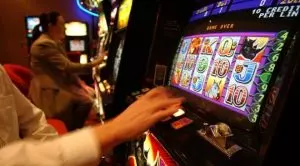 The proposal has been criticised by the Tasmanian Hospitality Association (THA), after the Liberal Party started a campaign against a proposal of the Labour Party seeking to suspend poker machines from local clubs and pubs during the 2018 state election campaign. Steve Old, the CEO of the THA, described today's move as a "slap in the face" to pub and hotel customers and small family businesses in the state of Tasmania, especially at a time when they have been still recovering from the negative impact of the Covid-19 pandemic.
According to data gathered during the latest economic and impact study of gambling in Tasmania, local problem gamblers spent an average of AU$3,600 on an annual basis, and an average of AU$200 daily. The state's Treasurer Michael Ferguson, the pre-commitment scheme would provide a much-needed gold standard when it comes to harm minimisation measures in Tasmania. According to Mr Ferguson, thanks to the scheme, people who are exposed to the most serious risk of developing gambling addiction would be better protected against gambling-related harm.
The Treasurer highlighted the fact that the scheme had been recommended by the Tasmanian Liquor and Gaming Commission, with the regulator claiming that it protects people from losing more money than they can actually afford to lose. He shared that the state Government had delivered on the election promises it made in 2018, keeping pokies in local clubs and pubs but still noted that gambling-related harm has already deeply affected the Tasmanian community.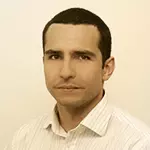 Daniel Williams
Daniel Williams has started his writing career as a freelance author at a local paper media. After working there for a couple of years and writing on various topics, he found his interest for the gambling industry.