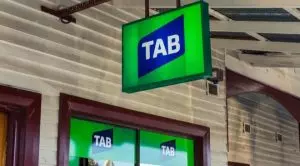 TAB New Zealand, the current sports betting sector monopoly, has revealed that it is trying to convince the country's Government to overturn gambling legislation that will prevent local consumers from placing bets on novelty markets.
John Williams, general of marketing and customer experience at TAB New Zealand, said in an interview for the local media website Stuff that the monopoly is currently participating in a legislative process that could eventually result in more relaxed gambling legislation. Mr Williams further shared that the country's sports betting monopoly hopes to start taking bets on a wider range of global markets soon, including wagers on the fate of Ian Foster, coach of All Blacks who has been dealing with rumours that he was facing a lay-off following a string of poor results of the club.
Currently, the existing gambling legislation in the country only allows New Zealand punters to bet on the outcome of a sports event.
As confirmed by John Williams, bringing some changes to local gambling laws is something the company is really passionate about and believes that its customers would be really glad about it as well. Such a move would open up engagement, not to mention that the more relaxed gambling laws would provide customers with more options.
TAB New Zealand Holding the Monopoly on Sports Betting in the Country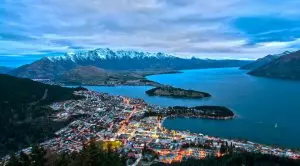 TAB New Zealand, which once used to operate under the name New Zealand Racing Board, was set up by the country's Government in 2003 as part of the authorities' efforts to promote the local horse racing industry.
The company broadcasts greyhound and horse racing on 2 linear TV channels but has recently started facing increasing competition from online sportsbook operators that are based primarily offshore, which basically means they are not subject to the same regulations and operate under more favourable conditions allowing them to offer better odds and promotions to their customers, too.
TAB New Zealand has been facing certain difficulties over the past few years as a result of the unfavourable effects of the Covid-19 pandemic outbreak. Back in 2020, the company held consultations associated with the proposed lay-offs of 220 jobs, which at the time represented roughly 30% of its workforce. In May 2020, the operators informed its staff members about the fate of their jobs before making an official statement on the matter.
At the time, the former Racing Board shared that its revenue fell by one-half in April 2020 due to the fact that a large number of live sports and racing events had been cancelled or postponed for live sports and racing events. The company is now willing to see some changes in the gambling legislation of the country, although in June New Zealand's Government revealed that it intended to work even harder to prevent and minimise gambling-related harm in order to tackle the gambling-related harm that could be inflicted on people's lives.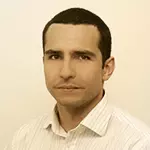 Daniel Williams
Daniel Williams has started his writing career as a freelance author at a local paper media. After working there for a couple of years and writing on various topics, he found his interest for the gambling industry.