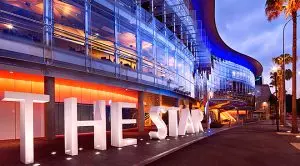 The casino juggernaut The Star Entertainment may follow the unfortunate fate of Crown's casino. After an inquiry on one of Sydney's major casinos, Star may end up losing its license.
The royal commission has predicted an inquiry into Star's operations, with the process expected to take several weeks. While it has been only a day since the beginning of the investigation, concerns about whether Star casino will be able to keep its license were voiced.
Star Casino Facing Fate Similar to Crown's, Questions About Casino's Faith Raised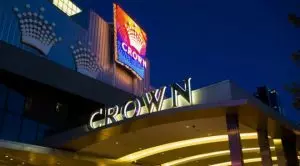 Last year, after an inquiry led by Bergin, Crown was considered unfit to keep its license. The reason for this decision was the confirmation of the allegations concerning Crown's involvement in money laundering and organised crime cases.
The currently ongoing inquiry into Star's operations was prompted by similar accusations made in October by The Age and the Herald. The investigation of Star is led by Adam Bell, SC, which is no surprise as he was assisting Judge Bergin during the Crown's inquiry. Mr Bell was the person who exposed the wrongful doings of Crown's main shareholder, James Packer, along with other former executives of the casino company.
The allegations against Crown that Mr Bell was investigating last year are very similar to the accusations made against Star. The major casino business has allegedly put its revenue first, encouraging criminal activities related to VIP players and junket operators.
On Monday, Paulinka Dudek, a financial manager for Star, confirmed that the company has been covering up its gambling funds by disguising them as "hotel expenses". According to her, this practice has been going on for years, with said gambling funds being generated through Chinese high-roller players.
As Star was accounting the money as funds generated through hotel expenses, the company helped Chinese high rollers to bypass the strict anti-gambling laws of their country, ultimately ignoring fundamental anti-money laundering guidelines. The same shady practices were what prompted Victoria's royal commission to find Crown's Melbourne casino unfit to operate.
Star Executives Ignoring Warning About Failing for Several Years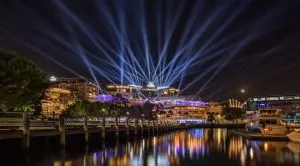 Ms Dudek confirmed she became familiar with Star's misleading "hotel expenses" practice in 2019 but was forced to follow senior executives' orders. The said executives will be thoroughly investigated by Mr Bell and his council assistant, Naimi Sharp, SC.
After leaked information from a KPMG audit, it became clear that board members and chief executives of Star have ignored warnings about the anti-money laundering failings of the company made in 2018. Star's board should have paid serious attention to such warnings, but similar to Crown, the company downplayed the seriousness of the reports and hoped no one else would bother to further investigate Star's operations.
Unfortunately, Star did not learn from Crown's mistakes and it is now in danger of losing its license if the ongoing investigation carried out by Mr Bell confirms other allegations made against Star.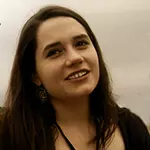 Olivia Cole
Olivia Cole has worked as a journalist for several years now. Over the last couple of years she has been engaged in writing about a number of industries and has developed an interest for the gambling market in the UK.