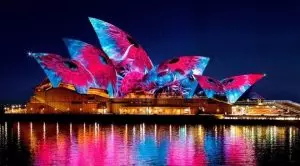 The New South Wales (NSW) Government has revealed that it is willing to amend two of the local gambling regulations, which are set to expire in September. The Cabinet issued an official report to inform that the amendments are expected to be brought in by the end of 2022.
The Hospitality and Racing CEO, Anthony Keon, commented on the matter, saying that statutory reviews allow the law to keep up with the pace of the constantly changing industry. The two regulations of the gambling sector that are expected to be amended involve rules about the regulation of the totalisator and the regulation of betting and racing in the state. Reportedly, they cover measures associated with protection against gambling-related harm, including the prescriptions of penalty notice, counselling, TAB shareholdings, and special exemptions.
As noted by Mr Keon, many local residents are keen on placing bets, and for a large number of them, this does not turn into a problem. Unfortunately, others find it hard to control their betting and this often leads to problem gambling and some negative effects associated with it. As he explained, the regulations would be able to set the standards around the conduct of companies providing NSW residents with betting services.
The aforementioned regulations are set to create industry sustainability and certainty for the community. They include some rules regarding the penalties that would be faced by companies in case they engage with gambling addicts. As far as totalisator betting is concerned, there will be some changes brought to the way the providers of totalisator betting services notify the Minister. The annual fees will also be adjusted in line with inflation, responsible gambling practices are set to be enhanced, and compliance and harm-minimisation principles are to be improved.
Shareholders and individuals are given until June 22nd to state their opinions on the proposed changes.
ILGA Willing to Ensure Safe, Transparent and Fair Gambling Sector in the NSW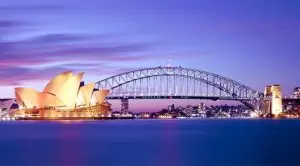 Mr Koen has shared that some gambling companies are pushing their luck by believing that any regulatory action against them, including monetary fines, is the cost of doing business. He shared that they could not be more wrong about that, and the reason why regulatory bodies are escalating different matters to court or requesting bigger penalties is that it wants a safe, transparent and fair gambling environment.
The gambling watchdog of the state has been willing to make the local gambling sector safer by bringing stricter regulatory rules to operators and making sure they comply with the industry standards. Recently, the Independent Liquor and Gaming Authority (ILGA) proved that it would not hesitate to impose some punishment on those who do not meet the regulatory standards.
Last month, the gambling regulatory body announced monetary penalties worth more than AU$100,000 in just one week, as it fined a couple of companies who failed to comply with the rules. It held BetDeluxe accountable for publishing some advertisements on Facebook, for which the company was ordered to pay AU$70,000, plus legal costs of AU$8,500. Another gambling operator – PointsBet – pleaded guilty to posting two illegal adverts on Instagram, for which ILGA imposed an AU$35,000 fine.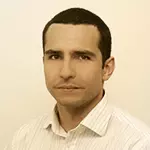 Daniel Williams
Daniel Williams has started his writing career as a freelance author at a local paper media. After working there for a couple of years and writing on various topics, he found his interest for the gambling industry.