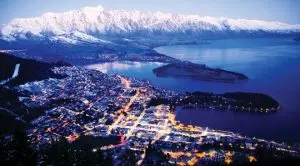 New Zealand's Labour Government has announced its decision to make a significant investment in the prevention and minimisation of gambling-related harm.
The country's Government confirmed that gambling-related harm is considered a serious public health risk and could have an extremely negative impact on the well-being of local people, Whānau, and communities. According to estimates, 1 in 5 residents of New Zealand is set to experience gambling-related harm or know a relative or a close friend or colleague who does.
Local authorities unveiled that they had invested NZ$76 million into a new "Strategy to Prevent and Minimise Gambling Harm" that is set to include a number of initiatives aimed at tackling the negative effect gambling has on people's lives.
New and expanded digital services and supports, as well as various education initiatives to reduce the gambling-related harm to young people are set to be unveiled, along with a number of training pathways aimed at enabling a more-skilled and diverse workforce in the country. Furthermore, vulnerable communities including Māori and Asian-Pacific people are set to be provided with better support, while the Government would also work to wipe out the social stigma on gamblers in order to encourage people affected by gambling-related harm to seek professional help to deal with the problem.
Special Problem Gambling Tax Will be Used to Fund the New Gambling-Harm Minimisation Strategy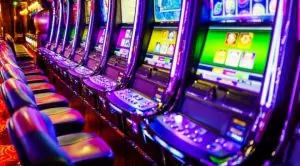 New Zealand's Minister of Health, Andrew Little, explained that the new funding and strategy aligned the new efforts of New Zealand's Government to prevent and minimise gambling-related harm with the reforms to the new mental health system that is being built and the reforms brought to the health and disability system.
The new "Strategy to Prevent and Minimise Gambling Harm" is set to be funded by a gambling addiction tax paid by casinos, operators of non-casino gaming machines, the New Zealand Lotteries Commission, and the TAB NZ.
According to Jan Tinetti, Minister of Internal Affairs, the effective regulation of gambling in the country meant that the competent authorities could deal with harms associated with it, including financial problems, family violence, alcohol abuse and relationship problems. Ms Tinetti shared that the new investment and strategy came to prove the Government's engagement to protect local people from such harm.
She further noted that the aforementioned strategy to prevent and tackle gambling-related harm had been developed as a result of public consultation held in late 2021 and would make sure that the changes and services are co-designed with people who experienced gambling-related harm, local industry bodies, service providers and community groups.
For some time now, various campaigners have been seeking help for problem gambling in the country, especially in some areas of the country that seem to be much affected by the harm associated with excessive gambling habits. The new Government's strategy is aimed at helping all people dealing with the detrimental impact that gambling could have on their lives, as well as the social stigma associated with problem gambling.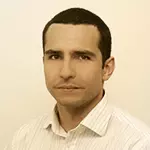 Daniel Williams
Daniel Williams has started his writing career as a freelance author at a local paper media. After working there for a couple of years and writing on various topics, he found his interest for the gambling industry.