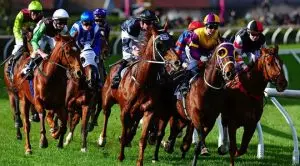 Customers have been fuming about being "locked out" of their accounts after bet365's betting platform experienced a serious crash after this year's Grand National, which took place at Aintree Racecourse in Liverpool on April 9th.
Unfortunately, the bet365 website crashed after the race, triggering the punters' fury, as they were unable to withdraw their winnings from their customers' accounts. Other customers, eventually managed to enter the website but were wrongly informed they had been locked out from withdrawing their money after failing to provide correct details.
The gambling platform of one of the largest bookmakers in the UK had offered multiple options to attract new customers during one of the largest gambling events of 2022. The company even published an offer encouraging its customers to deposit £10 in order to receive free bets worth £50. Unfortunately, many punters were surprised to find out they were unable to access their winnings after Noble Yeats won the big race at a 50/1 shot.
𝙉𝙤𝙗𝙡𝙚 𝙔𝙚𝙖𝙩𝙨 𝙬𝙞𝙣𝙨 𝙩𝙝𝙚 𝙂𝙧𝙖𝙣𝙙 𝙉𝙖𝙩𝙞𝙤𝙣𝙖𝙡!
Aintree legend Sam Waley-Cohen bows out in style. pic.twitter.com/vi0RCQUShN
— bet365 (@bet365) April 9, 2022
It is important to note that bet365 was not the only gambling operator that experienced some problems at the time of the Grand National. Users of other bookmakers' websites, including William Hill, Ladbrokes and SkyBet, had also confirmed facing problems with the companies' betting platforms. Reportedly, they saw error messages or pages that failed to load when they tried to access the respective websites following the final race of the 2022 Grand National.
bet365 Faces Punters' Anger and Disappointment for Recent Betting Platform Crash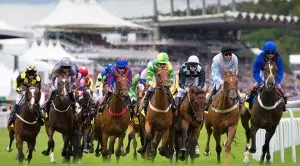 While most of the other bookmakers managed to get their betting platforms up and running within an hour or so, bet365 was reportedly down by 7:30 PM.
The unfortunate event infuriated customers, who were unable to access the gambling company's website and withdraw their winnings, who took their anger to Twitter, where they expressed their disappointment with the situation. Several punters, such as @Matt Green and @MaxW987 said they were forced to wait for 4 to 5 hours until they were actually been able to access "the biggest sports betting site" on a global scale following the Grand National event. One more customer has confirmed that the website of the betting operator had been down "for hours" and when they had eventually been allowed to log in, the platform had informed them that it would have their account blocked after wrongly claiming they had put in the incorrect details.
Yeah would have been great if I could place a bet but your app went down right before the start 🤦🏻‍♂️ pic.twitter.com/Id0MWlf4GF
— Jack Neilan (@JackNeilan) April 9, 2022
What a shame. pic.twitter.com/r2CQAlIoXy
— Trevor Smith (@TrevorSmithEN) April 9, 2022
Another user, @Danbill reminded that the British bookmaker's platform experienced a similar extensive outage during the Euros, and the same has now happened during the Grand National.
U take cash ??? pic.twitter.com/ByBpQnCKg9
— Caoimhín Antóin 🇨🇦 #United🇮🇪 #Free🇵🇸 (@KevyBhoy79) April 9, 2022
Wanted to cash out but couldn't cause your app was down, absolutely terrible
— jahbh (@jahbh4) April 9, 2022
The gambling company had tweeted a repeat message to answer the customers fuming about the outage, saying its team was aware of the issues and was working to fix them as soon as possible. The British bookmaker apologised to its customers for the inconveniences caused by the outage.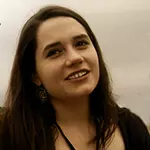 Olivia Cole
Olivia Cole has worked as a journalist for several years now. Over the last couple of years she has been engaged in writing about a number of industries and has developed an interest for the gambling market in the UK.