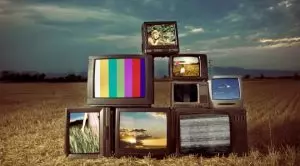 Last week, the country's data watchdog revealed that its investigation team was examining a complaint that is focused on the scope and scale of the online gambling sector's tracking and ad targeting for the first time ever. The revelation comes at a time when the UK Government plans to bring some serious changes in local gambling laws were put on hold for the fourth time in July.
According to reports, the UK gambling industry spends approximately £1.5 billion on advertising in the country on an annual basis.
As Casino Guardian previously reported, a recent parliamentary report has shown that about 60% of its profits are generated by 5% of the total number of customers, who are considered the ones exposed to most harm or classified as problem gamblers. It was also revealed that companies gather various data about their customers from when they log on, their speed of play, the amount of money spent in a gaming session, etc., in order to better target their advertising.
The local campaign group Clean Up Gambling has filed a complaint to the Information Commissioner's Office (ICO) of the UK. The group has also analysed the tracking technology used by the online gambling operator SkyBet, which is owned by the biggest gambling company on a global scale, Flutter Entertainment. It has urged the competent authorities to initiate an audit of the entire online gambling sector of the country, which it believes has been using similar techniques, as well as data brokers and adtech companies whose services are being used by the industry.
Gambling Companies Allegedly Use Data Tracking amid Rising Gambling Addiction Concerns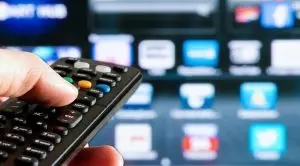 Flutter Entertainment has responded to the movement, saying that its brands, including Sky Betting and Gaming, have always taken care of customer protection. The gambling giant has also noted that all of its brands manage customer data in a safe and controlled manner in order to make sure that their products are delivered in a reliable and transparent fashion.
Reportedly, much of the aforementioned data tracking that gambling companies carry out is aimed at monitoring the play of their customers. This is done amid rising concerns that problem gambling rates have become increasingly prevalent in the country, especially during the lengthy Covid-19-related lockdowns.
Apart from that, reports have also claimed that gambling operators have started using more advanced artificial intelligence systems in order to better inspect their customers' behaviour. Campaigners actually have noted that data is the biggest and most powerful tool of gambling companies.
The data regulatory body of the UK is to now evaluate a complaint on the ways that gambling companies use in order to profile and target customers who find it hard to control their gambling habits.
The examination that is to be carried out by the Information Commissioner's Office is based on a report that was commissioned by the Clean Up Gambling group and published in February 2022 by the Australian researcher Wolfie Christl. In the report, Clean Up Gambling alleged that Sky Bet and its partners were gathering detailed information about their customers that they used in order to create thorough behavioural profiles and share thousands of data points with various third parties.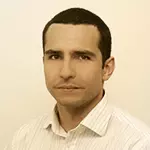 Daniel Williams
Daniel Williams has started his writing career as a freelance author at a local paper media. After working there for a couple of years and writing on various topics, he found his interest for the gambling industry.