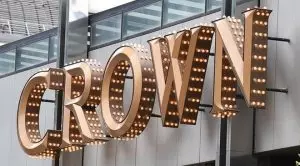 The Crown Sydney casino is set to start operation in August, less than 2 years after being found unsuitable to hold a gaming licence. At first, the gambling venue is set to serve high-roller customers only.
As Casino Guardian reported, in June, the NSW Independent Liquor and Gaming Authority (ILGA) gave the nod to Crown Resorts to finally open its Sydney casino. At the time, the regulator revealed some additional licence conditions, such as close monitoring of the initial operations of the casino venue.
Crown Resorts officially confirmed that its Sydney casino would start operation, saying that it would feature 2 luxurious VIP gaming floors and exclusive private salons, with both services making the new gaming facility an "intimate" one. The two high-roller gaming floors will be named the Mahogany Room and the Crystal Room, with the latter set to start operation on August 8th, while the Mahogany Room is expected to open at a later date. As mentioned above, for the time being, the two gaming floors will open to high-roller members and their guests.
Simon McGrath, CEO of Crown Sydney, revealed that a total of 160 gaming tables and 70 electronic table games would be available to the venue's customers, with the gambling operator remaining committed to delivering a safe and responsible gambling experience for its patrons. Mr McGrath also noted that Crown Sydney had been designed to meet all governance and compliance requirements and, for the time being, was the only casino of its kind in the country that required all patrons to be a member or a guest of a member in order to be allowed at its premises.
Crown Resorts Was Found Unsuitable to Hold Crown Sydney Licence Due to Serious Allegations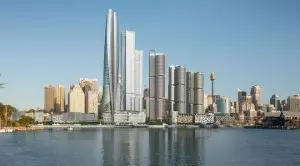 As Casino Guardian previously revealed, the NSW gambling regulatory body found Crown Resorts unsuitable to hold an operating licence for its Barangaroo casino in Sydney following a lengthy public inquiry initiated due to allegations of poor governance, links to criminal organisations, and money laundering.
In the months after it was deemed unfit to hold an operating permit for Crown Sydney, Crown Resorts had managed to rebuild its gaming model as it initiated serious structural changes in its governance, corporate culture, anti-money laundering measures, etc.
Last month, Philip Crawford, the chair of the state's Independent Liquor and Gaming Authority, revealed that granting a conditional licence to the Australian gambling giant's Barangaroo casino in Sydney would allow the regulatory body to closely monitor its operations by adding a conditional licence to the venue because it had still not been found fully suitable to offer its gambling services to customers.
The independent monitor role is to be retained but Crown Resorts made new commitments to the regulator in order to be allowed to open the Sydney casino. The gambling company agreed to pay a certain portion of the expenses for the investigation that was held by the regulator in its operations in 2021, as well as a casino supervision levy. Crown Resorts, which was taken over by the US private equity group Blackstone on June 24th, also made sure it is no longer partnering with international junkets, put an end to indoor smoking and adopted a cashless gaming model.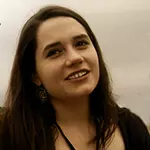 Olivia Cole
Olivia Cole has worked as a journalist for several years now. Over the last couple of years she has been engaged in writing about a number of industries and has developed an interest for the gambling market in the UK.