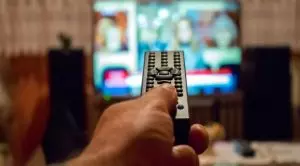 Earlier this month, the UK advertising watchdog announced that gambling and betting operators in the country will not be allowed to use celebrities, including top football players and other athletes, reality TV stars and social media influencers, in their marketing campaigns.
The move has been taken as part of the regulator's policy aimed at protecting the most vulnerable social groups from gambling-related harm.
The latest changes, set out by the Committee of Advertising Practice (CAP), also included a ban on displaying specific clubs' football kits and stadiums in gambling ads, as well as using video game content and imagery that is popular among individuals under the age of 18.
The days of gambling ads featuring sports stars, video game imagery and other content of strong appeal to under-18s are numbered. Find out more here: https://t.co/m1zxIi5Hc0 pic.twitter.com/aIRcFCrQWM
— ASA (@ASA_UK) April 5, 2022
Under the rules before the change, an advert is suspended only in case it is likely to be found more appealing by underage individuals than by adults. As revealed by the UK advertising regulator, under the new rules, an advert will be suspended in case it is likely to be strongly appealing to young persons or children, especially if it is being associated with youth culture or reflects parts of youth culture.
As Casino Guardian reported, the new rules are set to come into force as of October 1st, right before the beginning of the 2022 World Cup in Qatar – a sporting event that has been always associated with gambling and betting operators' heavy spending on marketing to attract customers.
Increased Regulation in the UK Forces Gambling Marketers to Adapt to Stricter Rules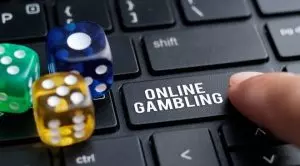 Lately, the UK Government and regulatory authorities have been imposing stricter measures on the local gambling sector. The UK advertising codes regarding gambling operators have already been updated ahead of the announcement of the final results of the Government's gambling review.
A couple of years ago, GambleAware unveiled some data to raise awareness of the effects gambling marketing has on children and vulnerable adults. As a result, the CAP and the Broadcast Committee of Advertising Practice (BCAP) reviewed the charity organisations' guidance, and the Department of Culture, Media and Sports (DCMS) launched a consultation into the country's gambling legislation.
Since then, gambling marketers have decided to make some voluntary moves in order to adapt to the stricter stance taken by the local regulatory authorities. As Casino Guardian previously reported, gambling companies have taken part in a temporary TV and radio gambling advertising ban at the time of the first Covid-19 lockdown, as well as a "whistle-to-whistle" ban during live sports events. According to the Advertising Association (AA), these measures have led to a 97% reduction in the exposure of children and teenagers to gambling adverts.
We've announced tough new rules which significantly restrict the imagery and references gambling ads are allowed to use.
The rules aim to safeguard young and vulnerable people by decreasing the potential for gambling ads to attract their attention:https://t.co/m1zxIi5Hc0 pic.twitter.com/wKlM2dhlBk
— ASA (@ASA_UK) April 5, 2022
The last decade has seen gambling ads become more common in the UK, with their growth rates rising immensely over the last few years.
The American information, data and market measurement firm Nielsen Holdings has estimated that the cost of TV ads for gambling and online gambling services rose from almost £225 million in 2020 to over £557 million in 2021.
According to analysts from Nielsen, the sector gives quite a bit of room for further growth. Gambling operators' ads are currently about 1% of the overall TV ad market but experts from the US information, data and market measurement company believe that spending on gambling advertising will rise more by the end of 2022 due to the constant expansion of gambling companies into new markets with large TV audiences and high ad rates.
Gambling and Sports Betting Companies Have to Seek New Advertising Avenues to Popularise Services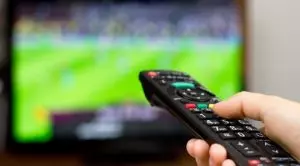 However, TV, radio and social media gambling ads have caught the eye of regulatory bodies and British lawmakers, who have been concerned about the messages sent to society, especially to children and vulnerable adults. The increased regulation and stricter stance of the Government and competent watchdogs have recently hit gambling companies even harder, with the latest restrictions imposed on the sector.
The question is, how would the ban on using celebrities and sports stars in marketing materials affect gambling companies in the UK. Considering the fact that the changes have still not taken effect, there are a few months for gambling operators to consider their next move in adapting to the new rules. In any case, the gambling companies' spending on partnership deals with celebrities, professional athletes, reality TV stars and social media influencers will be reduced because such adverts will no longer be legally allowed in the country.
The move, however, could unlock a new level of creativity in the strategies of gambling marketers, as operators will then be forced to seek new ways of popularising their services, such as peripheral forms of advertising. Considering the fact that TV campaigns are usually more expensive and demanding, the television advertising channels would be riskier for gambling operators to invest in, especially with the new restrictions in the sector.
The new ban on gambling advertising could also make it harder for gambling operators to diversify into other forms of marketing that are pretty much somewhere in the grey areas of regulatory rules.
Some analysts believe that gambling and sports betting brands are forced to widen out to a larger spectrum of sectors in an effort to mitigate financial losses. Constant digitalisation could be the answer to operators' aspirations, so businesses such as TikTok, Cazoona and Getir could see a further increase in the reach of sports betting to their users.