Geneva Sports LLC, doing business as SPIRE Institute, recently applied to the OCCC (Ohio Casino Control Commission) to form a partnership with a retail sportsbook and an online sports betting operator. SPIRE wishes to collaborate with Out the Gate in both cases.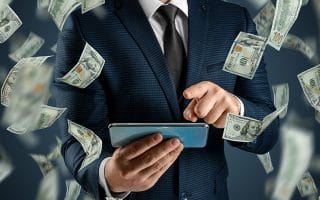 SPIRE is located 45 minutes northeast of Cleveland in Geneva. It bills itself as a "world-class event and wellness complex", according to the institute's website. SPIRE's facilities on its 800-acre site include a multipurpose stadium with seating for 20,000. The organization said that the stadium could host events in a national championship setting.
SPIRE also provides training programs for professional athletes, Olympians, Wounded Warriors, and Paralympians. The institute has hosted championship events for college, including the NCAA Division III Track and Field Championship this year. It also organizes soccer leagues and basketball for adult recreational players and AAU-caliber talent.
In addition, it also operates the SPIRE Academy. The academy is a boarding school that affords recent grads and high school students the opportunity to sharpen their athletics skills in order to advance to the next level. Basketball, swimming, soccer, wrestling, and track & field are among the sports offered by the school. Olympic gold medalist swimmers Caeleb Dressel and Ryan Lochte, as well as Dikembe Mutombo, an NBA legend, are some of the ambassadors' guiding athletes in their development.
Other Entities Applying for a Sports Betting License and the Fears About Exposing Students
SPIRE is not the only entity associated with youth sports seeking a sports betting license in Ohio. The Columbus Crew and FC Cincinnati of Major League Soccer run academy soccer programs that aim to discover teenage athletes who have the potential to play at the professional, college, and even international levels.
Responsible gaming advocates recently mentioned that an organization running a high school should not be entangled in sports betting. The advocates said that the academy's association with a sportsbook causes concerns about exposing the product to children who are not legally permitted to bet.
Brianne Doura-Schawohl, one of the country's top advocates for responsible gaming, stated that it does not matter that wagering will not be offered on high school games. James Syphax, a prevention specialist, focusing on problem gambling, said that some universities forbid alcohol advertising on their campuses to limit underage students' exposure. He further added they would not want any of their young people who are not up to the appropriate age to engage in legal online gambling activities when they launch in Ohio.
Ehrenfeld Says That It Would Be "Impossible" for Students of SPIRE to Engage in Gambling
Jonathan Ehrenfeld, the managing partner for the SPIRE Institute, has insisted that it will be impossible for students of SPIRE to engage in gambling. He said that there would be no window of opportunity for them due to the strict measures.
He explained that many of the things that they do at SPIRE are aimed at building its reputation and brand. According to him, SPIRE presently does not provide any gaming education to its students or those who use its facilities. However, he believes that if the licenses are approved, there will be opportunities for that.