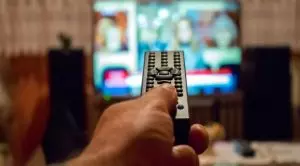 The UK advertising regulator has introduced new rules that would officially ban top football players and celebrities from appearing on betting and gambling adverts in the UK.
The Committee of Advertising Practice (CAP) has introduced the changes as part of its efforts to protect children and other vulnerable individuals in the country from facing gambling-related harm. Apart from the aforementioned measure, the new rules also suspend the display of professional sports teams' kits and stadiums in gambling advertisements and video game content.
The most recent changes in the regulation of gambling advertising in the UK are set to come into effect as of October 1st, 2022, which means they will be in place for the 2022 Qatar World Cup – an event that is usually associated with a massive marketing push pursued by betting operators.
As mentioned above, under the new CAP Code rules, celebrities, professional athletes, and social media influencers, who are likely to be found particularly appealing by children and young audiences, as a whole, especially by creating an association with youth culture, will be suspended from lottery and gambling advertisements. As confirmed by the Committee of Advertising Practice, this includes professional football players, as they usually have a large number of underage followers on social media.
Any Audio-Visual Content Associated with Youth Culture Banned from Gambling Adverts, Too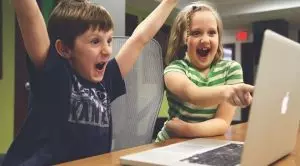 As shared by CAP director Shahriar Coupal, the measure will put an end to the foul practice of gambling ads featuring celebrities, sports stars, video game imagery and other audio-visual content that is usually very appealing to children. According to him, the new rules would end these practices, setting the beginning of a new era for gambling advertising with marketing campaigns that are more suitable for the age-restricted product they are promoting, and better targeting of adult audiences.
Currently, it has been a common practice for popular football personalities to be featured in betting operators' adverts. However, the gambling industry has long been facing criticism for its association with professional sports, and football, in particular. Campaigners have been claiming that the use of celebrities, top footballers and other popular faces could make gambling look more normal and risk-free to consumers. They have also warned that the use of some youth culture associations could lead to the normalisation of gambling among children under the age of 18, too.
The new advertising rules were devised by the CAP following the Committee's response to the "Final Synthesis Report: The impact of gambling marketing and advertising on children, young people and vulnerable adults" issued by the largest UK gambling charity organisation, GambleAware. As the charity noted, the report's findings indicated that the competent authorities need to take further measures to impose more advertising controls and marketing safeguards in order to ensure proper protection of underage individuals from possible gambling-related harm.
CAP Director, Mr Coupal, has shared that the Committee expects UK advertisers to be careful when it comes to advertising gambling products and services in the country because any references to youth culture making the adverts appealing to children could result in banning the ads. The CAP also revealed that some inbound changes are set to soon apply to all marketing verticals, including digital media publishers and affiliate marketing partners so that they also comply with the new advertising rules.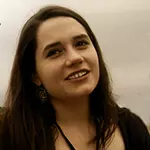 Olivia Cole
Olivia Cole has worked as a journalist for several years now. Over the last couple of years she has been engaged in writing about a number of industries and has developed an interest for the gambling market in the UK.