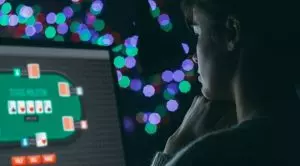 For years, gambling companies operating on the black market have been luring UK gamblers by offering them unrestricted gambling services, credit card betting, and even "personal managers" who are supposed to take care of the companies' patrons but instead encourage them to continue gambling in return for larger bonuses.
According to reports, the number of British residents who already access the black market from the UK has more than doubled over the last couple of years, from 220,000 to 460,000.
The unregulated online gambling platforms have been criticised for not only ignoring clear signs that they are dealing with individuals who are extremely vulnerable and are considered predisposed to developing problem gambling behaviour, but also for continuously encouraging such users with special bonuses and free bets.
What is even more concerning is the fact that recently introduced affordability checks have been pointed out as one of the main reasons why many British punters have turned their eyes to black market operators instead of the legal and regulated gambling sector in the country. Another concern is that the UK Government's review of the Gambling Act, which could end up in the implementation of draconian restrictions on the regulated gambling industry in the country, could also result in excessive growth of unregulated gambling.
Black Market Gambling Firms Do Not Comply with Regulatory Restrictions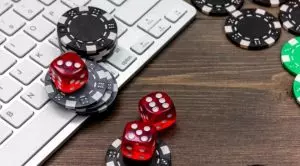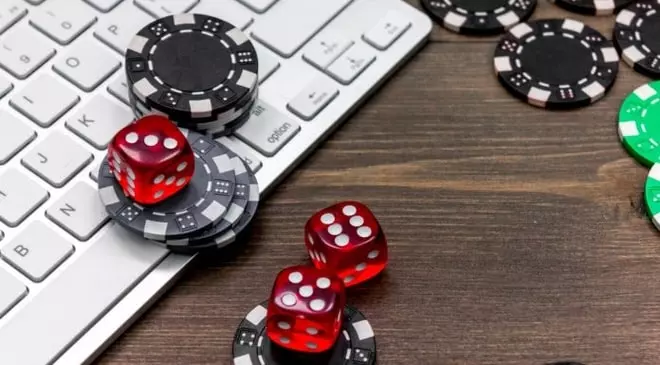 An investigation held by The Racing Post previously showed that it is not only problem gamblers and vulnerable individuals who will be put at risk of developing a gambling addiction but also the payments of the winning bets that are considered in danger. According to reports, many unlicensed gambling companies that are based offshore often have cloudy financial structures, which makes it literally impossible for winning customers to withdraw their winnings.
To make things worse, online gambling companies that operate on the black market could hardly ensure the necessary level of protection for their customers. They are not part of any self-exclusion programmes available in the UK and often even take advantage of people who are predisposed to developing compulsive gambling behaviour and who are supposed to stay away from gambling.
As mentioned above, companies that operate illegally in the UK also offer their customers the option of betting via credit card, although the regulator of the UK gambling sector officially banned the practice in April 2020.
Previously, Casino Guardian reported that so-called autoplay, or autospin features in online slots games that could lead players to losing track of their play, have already been banned in the country, as part of the efforts to protect local customers from heading into the abyss of multiple spins and increasing losses. The online gambling platforms that operate in the black market, however, do not always comply with these restrictions and often deploy various features that have been officially banned for British customers, such as the use of images and sounds that could create the wrong impressions in the website users.
These are only some of the many examples of how black market operators generate winnings on the back of their customers, especially those who are vulnerable to gambling problems.
Customers Find It Hard to Withdraw Their Winnings from Sketchy Online Gambling Platforms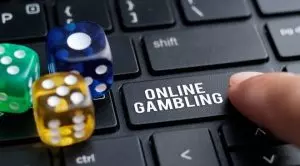 When it comes to gambling advertising, a large number of emails and text messages have been sent to the email addresses and phone numbers used by players for signing up, with companies offering them special (and often time-limited) bonuses, such as free spins, gifts and even entry to big-jackpot tournaments.
For the time being, the Competition and Markets Authority (CMA) and the Advertising Standards Authority (ASA) are responsible for the guidance regarding free bonuses and bets offered by licensed operators. However, no matter the strict rules that apply to the regulated gambling sector, such restrictions are not available for the operators that offer unlicensed gambling services in the UK.
Gambling operators on the black market, on the other hand, usually offer what seems to be generous and attractive bonuses, only to make sure that players are lured into using their websites. As mentioned above, some of these companies often have extremely sketchy requirements regarding the withdrawals of customers' winnings, which make it almost impossible for users to withdraw their money or to withdraw the entire amount of the winnings.
According to reports in The Racing Post, some customers of unlicensed gambling platforms have reported difficulties in withdrawing their winnings from black market companies. The UK Gambling Commission has suspended restrictions on withdrawals in the country, with the regulator saying that gambling operators need to make sure their customers are given the chance to withdraw their money at any time.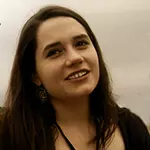 Olivia Cole
Olivia Cole has worked as a journalist for several years now. Over the last couple of years she has been engaged in writing about a number of industries and has developed an interest for the gambling market in the UK.