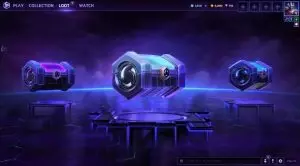 On Sunday, July 17th, the Department for Digital, Culture, Media and Sport (DCMS) issued a press release to urge online gaming operators to invest more efforts in order to ensure safe and responsible gambling. Culture Secretary Nadine Dorries also called for companies to take action and stop offering in-game items known as "loot boxes" in video games to children without specific parental consent.
According to Ms Dorries, in-game purchases must be unavailable to children and young people in the UK unless they are specifically approved by a parent or a guardian of the underage individual.
Back in 2020, the DCMS rolled out a call for evidence on loot boxes which found that players who have bought loot boxes may be more likely to experience gambling-related harm, as well as health and financial issues. The risk of experiencing such harm may also be higher for young people and children.
The call for evidence released by the Department also found that it was necessary to provide better evidence in order to improve players' understanding of the positive and negative impacts video gaming has on them, with plans for a new Video Games Research Framework set to be rolled out to support these findings.
As Casino Guardian previously reported, loot boxes are a type of in-game items available in some video games. Players who purchase such items are given the chance to advance more quickly in their gameplay, as the loot boxes contain various power-ups that help players develop their accounts.
Video Gaming Sector Needs to Provide Better Protection for Children against Possible Harm, Lawmakers Warn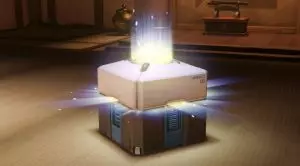 Some gaming platforms, such as Xbox, have been proactive in protecting young players from potential harm, so they have already taken steps to improve customer protection. Some of the measures that they adopted in order to prevent gaming harm include a requirement of parental permission for underage individuals before they are allowed to spend money on such packages.
The UK Government has revealed that it is willing to ensure stronger protection for children across the entire gaming industry, with local legislators previously commenting they may consider the implementation of legislation in case gaming and gambling operators do not do enough to protect children against possible negative effects of gaming.
The Culture Secretary explained that British lawmakers want to stop children from going on what she described as "spending sprees online" without specific parental consent. Ms Dorries further shared that gaming platforms and operators need to do more in order to make sure that controls and age restrictions are applied in a way that would guarantee customer protection against gambling harms. She explained that children should be free to enjoy gaming safely, whilst their parents and guardians know exactly what they are doing.
The Department for Digital, Culture, Media and Sport revealed that a new working group consisting of gaming platforms, operators and regulatory bodies is being assembled to develop measures aimed at reduction of potential harm to protect players. These measures will include the enhancement of parental controls, ensuring accessible and transparent information about gaming to all players, regardless of their age.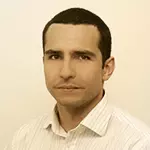 Daniel Williams
Daniel Williams has started his writing career as a freelance author at a local paper media. After working there for a couple of years and writing on various topics, he found his interest for the gambling industry.