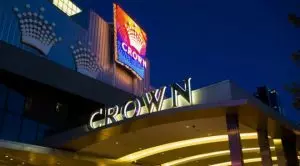 The cabinet of New South Wales (NSW) has decided to delay its long-awaited ruling about whether to allow the struggling casino giant Crown Resorts to open the gaming floor of its Sydney Barangaroo resort. Now, the once James Packer-related Australian casino company will have to wait for at least two more weeks to see whether the NSW Government will finally approve a deal struck with the state's gambling regulatory body or not.
Several days ago, information that Crown Resorts may soon be allowed to start the operation of Crown Sydney has emerged. As Casino Guardian previously reported, the venue opened in December 2020 but, at the time, the company was only allowed to offer non-gambling services because its operating gaming licence was suspended by the local regulator after it was found unsuitable to conduct its gambling operations in a responsible manner.
However, about a year and a half later, Crown Resorts may be close to finally making it to its original idea and launching its Barangaroo casino in Sydney should the Government of NSW decides so.
According to experts, Crown Resorts is likely to receive a conditional operating permit on a probationary status. If the Australian gambling giant proves itself capable of playing by the rules, the licence could be made permanent by the regulators of New South Wales. The reinstatement was set to be considered and possibly approved at the June 6th meeting of the NSW cabinet, but Government officials have decided to delay their decision by at least 2 more weeks.
Crown Resorts Had to Prove It is Worthy of Operating Its Sydney Casino by Obeying the Rules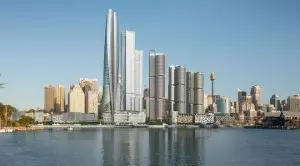 After being hit with the findings of Commissioner Patricia Bergin's inquiry that found it unfit to run the gambling services of its Barangaroo casino resort, Crown Resorts now seemed confident that it would be able to finally open the casino component of its AU$2.2-billion Sydney waterfront skyscraper, which has so far seen only the hotel and restaurant facilities operate.
According to some advertisements posted online, the gambling company is now seeking a general manager of gaming, as well as experienced table game dealers, which once again comes to prove Crown Resorts' confidence that it would be allowed to open the casino at its waterfront Sydney facility.
Previously, Deputy Premier Paul Toole explained that he would take some advice on the proposed recovery of the Australian gambling giant's licence.
After the investigation of Commissioner Bergin found it unfit to hold a permit to operate its Barangaroo casino, Crown Resorts was forced to make some sweeping cultural changes in order to once again be considered a suitable casino operator. As a result, the company made a number of commitments with the Independent Liquor and Gaming Authority (ILGA) of NSW in 2021, including the plans to pay a part of the inquiry costs, ceasing all of its partnerships with international junket operators, adopting cashless gaming operations, paying a casino supervision levy, as well as discontinuing the practice of indoor smoking.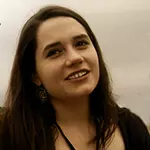 Olivia Cole
Olivia Cole has worked as a journalist for several years now. Over the last couple of years she has been engaged in writing about a number of industries and has developed an interest for the gambling market in the UK.