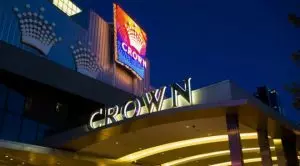 The Barangaroo casino of Crown Resorts has opened its doors for the first time earlier today but the gambling company expects its VIP-facing gambling facility to become fully operational by October 2022.
The opening of the second casino operation in Sydney comes almost 2 years after the limited opening of Crown Resorts' Barangaroo resort, as well as a decade after billionaire James Packer rolled out his campaign aimed at establishing a waterfront gambling resort aimed primarily at attracting affluent Chinese gamblers.
Simon McGrath, the chief executive officer of Crown Barangaroo, revealed that the members-only casino venue would open the so-called Crystal Room, which is the main gaming floor, on August 8th, while the most exclusive Mahogany floor of the venue is set to start operation in October. By that time, Mr McGrath believes that the operator would build its membership base.
The Barangaroo gambling operation features 160 gaming tables, plus 66 electronic gaming tables in its Crystal Room and 30 private salons on the exclusive Mahogany floor. As a facility that is set to be focused on high-roller customers only, Crown Barangaroo does not offer any poker machines, also known as pokies. There is a minimum bet limit of AU$20.
Crown Barangaroo to Focus Primarily on VIP Gamblers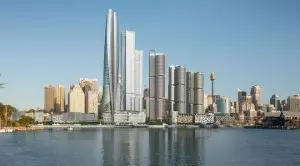 The VIP customer-facing gambling venue offers a free membership that is available to those who sign up for the Crown Rewards programme. The already existing Black and Platinum Crown Rewards members, as well as their guests, will be granted initial access to the Crystal Room of the Barangaroo casino resort, while the operator's Gold Crown Rewards members would be provided with such access at a later date.
Crown Barangaroo has started operation despite the independent investigations in the states of Victoria, New South Wales (NSW), and Western Australia (WA) that took place in 2021, which found Crown Resorts unsuitable to hold any of its casino operating licences in the country.
As Casino Guardian previously reported, the aforementioned inquiries were triggered by a number of media reports by some local news hubs, such as The Age, The Sydney Morning Herald, and 60 Minutes in 2019, that the gambling operator treated gambling addicts irresponsibly. Crown Resorts was also accused of links to Asian criminal organisations due to its links to overseas junket operators that have been aimed at attracting high-roller customers and taking them to Australian casinos.
As a result of the inquiries' findings, Crown Resorts was forced to bring serious changes in its governing procedures, management, and board in an attempt to satisfy the regulatory bodies that eventually gave the nod to a conditional operating licence for the company, allowing it to open its Barangaroo casino in Sydney. The conditional licence for the company's Barangaroo casino is valid until December 31st, 2023.
Since then, there have been also some other major changes for the casino giant, as it has been recently taken over by the US private equity giant Blackstone in an AU$8.9-billion deal. As a result of the deal, Mr Packer has been removed as a shareholder. Currently, Crown Resorts is waiting for the new evaluation of the NSW Independent Liquor and Gaming Authority (ILGA) that is set to conclude whether the company is fit to hold an unconditional operating licence for its Barangaroo resort.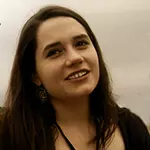 Olivia Cole
Olivia Cole has worked as a journalist for several years now. Over the last couple of years she has been engaged in writing about a number of industries and has developed an interest for the gambling market in the UK.