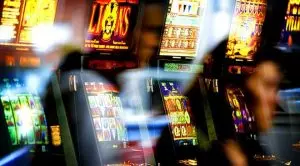 ClubsACT made a proposal that could soon provide problem gamblers with the chance to opt-in to having their faces scanned by special facial recognition software that would help the establishments keep them out of Canberra clubs.
The proposed measure would see a number of venues trial a system developed by COMS Systems Limited, a company based in New Zealand. The technology used by the system alerts venues' staff about patrons who have included themselves in a self-exclusion database in case they enter the gambling or poker machine area of a venue.
COMS Systems has revealed that the technology has already been launched in some clubs and pubs in South Australia, as well as in approximately 170 New Zealand venues.
As explained by Craig Shannon, the CEO of ClubACT, the system was different from the controversial facial recognition technology that Kmart and Bunnings has been using, and which is currently being investigated by a privacy regulatory body. Mr Shannon shared that the system is based on the idea that self-excluded customers would be photographed only in case they entered a gambling area.
The move, however, faces opposition, too. According to Attorney General Shade Rattenbury, the proposed measure raises concerns about privacy and patrons' consent. He explained that the authorities have been encouraging the clubs to engage with the local Gambling and Racing Commission and consider some restrictions and privacy legislation.
The Use of Biometric Data Raises Some Concerns about Privacy of Gambling Venue Patrons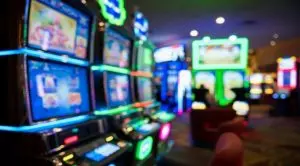 According to Mr Rattenbury, while there were similar federal and territory laws regarding data collection by private organisations, there were no laws in the Australian Capital Territory (ACT) that prevented the use of biometric data. He said there was Commonwealth privacy legislation that is relevant to biometric data's collection and use by private organisations, but there are also several ACT laws that would have been relevant to the practice.
As explained by the CEO of ClubACT, the system would be installed only in the gaming areas of the facilities, so patrons who had registered for the program were still able to use the dining and drinking areas. For the time being, patrons of local pubs and clubs who had excluded themselves from gambling areas could go unnoticed in case they entered a venue's poker machine area from a bar or a dining area while the staff members were not looking. Mr Shannon explained that the measure's proponents were hoping to add more integrity to the operation of the self-exclusion regime and individuals who opt out from gaming areas.
As explained by Aino Suomi, the director of the Australian National University Centre, there was not a lot of published data regarding the use of facial recognition technology aimed at preventing gambling issues across the country.
In South Australia, for example, gaming venues that are allowed to operate at least 30 pokies are required to have approved facial recognition technology to make sure people who have banned themselves from gambling areas are identified.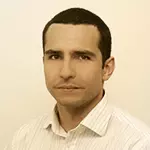 Daniel Williams
Daniel Williams has started his writing career as a freelance author at a local paper media. After working there for a couple of years and writing on various topics, he found his interest for the gambling industry.