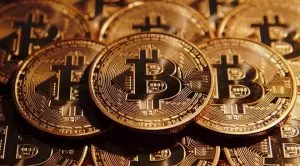 Problem gambling campaigners have raised a red flag that young men trading cryptocurrency have started to seek professional help for symptoms that are usually associated with gambling addiction and gambling-related harm.
Extern Problem Gambling's project manager, Barry Grant, shared that he had not seen such a problem before the Covid-19 pandemic. However, in his opinion, in the past couple of years, 4 in 5 men had reported that they started losing control over their trading with cryptocurrency. The majority of the affected male cryptocurrency traders are young. Mr Grant believes that the problem could actually be much more serious than it seems.
According to the project manager of Extern Problem Gambling, the parallels between these crypto trading and gambling became too many, which was really bad news for people who have the personality traits of riskier "players" because their habits might become compulsive and grew into an obsession.
As reported by The Times, Mr Grant further revealed that cryptocurrency traders who have approached him had shown what he described as "classic gambling addiction progression". He noted that such behaviour usually deteriorated over time, no matter if it came to gambling on slot machines, betting on horse races or trading with cryptocurrency. He also explained that getting hooked on such an activity does not always involve the use of life-changing sums, which is also why such addiction often remains unnoticed for quite some time.
Online Cryptocurrency Platforms Do Not Promote Safe and Responsible Trading, Experts Say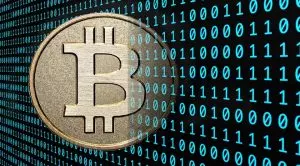 The problem gambling campaigner noted that while online casino and gambling platforms include information about safer gambling and promote responsible gambling, cryptocurrency trading websites did not feature the same resources. Mr Grant further said that such a website with no warnings at all by the sellers would concern him.
According to Extern Problem Gambling's project manager, the lack of protection on both gambling and cryptocurrency trading platforms could also mean that it probably is more difficult to quit crypto than it is to deal with compulsive gambling. He said he would not recommend a recovering problem gambler to enter the cryptocurrency trading business, because it is a 24/7 market that would equal betting on a never-ending football match.
The gambling addiction counsellor Tony J O'Reilly shared with The Times that he has worked with a number of customers who have been categorised as crypto trading addicts. He said that one of the traits that are most often displayed by individuals suffering from addiction to cryptocurrency trading is the never-ending checking of the patterns or believing that they are able to beat the odds.
Furthermore, Mr O'Reilly revealed that an increasing number of young boys asked questions related to cryptocurrency trading and participated in answer sessions. He noted that people were willing to know whether crypto trading equals gambling.
For some time, various campaigners and some authorities have been trying to raise people's awareness of the links between gambling and trading. In March 2022, the Central Bank warned the public about investing in cryptocurrency and cited the risks such trading poses to them because of
the wide deregulation and fluctuation of the market. Campaigners have also warned Irish residents about the dangers associated with some scams in cryptocurrency trading.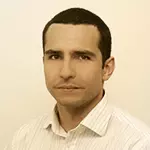 Daniel Williams
Daniel Williams has started his writing career as a freelance author at a local paper media. After working there for a couple of years and writing on various topics, he found his interest for the gambling industry.