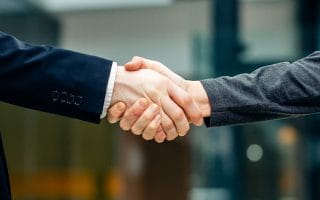 Emagine Entertainment owns 28 luxury theaters in the upper Midwest, and Emagine Royal Oak is one of them. One of Emagine Entertainment's theatres has been turned into a lounge that will broadcast a variety of sporting events. Individual tables that are large enough for drinks, snacks, or laptops are available in the lounge. There are no windows with clerks for betting; only betting online is available. However, the lounge is also equipped with free high-speed wi-fi.
Anthony LaVerde, CEO of Emagine Entertainment, stated that the Michigan-based theater chain aims to provide its customers with unique experiences. He further said, "Partnering with Caesars is a significant step forward in their commitment to being the most innovative theater chain in the country." The lounge's opening came less than four months after the partnership was announced. Admission to the lounge is free, though special ticketed events may occasionally occur. Seating is also on a first-come, first-served basis.
According to The Boxoffice Pro, Emagine is presently North America's 9th largest theater chain. The company has 28 locations offering 342 screens and above 30,000 seats. Besides Michigan, the company has locations in Wisconsin, Illinois, Minnesota, and Indiana. Caesars' press release says that Emagine plans to open additional sportsbook lounges before the end of the year.
Eric Hession Praised Emagine's "Ingenuity" in Transforming a Movie Theater into a Sports Lounge
The Co-President of Caesars Digital, Eric Hession, has applauded the brilliance of Emagine in transforming a movie theater into a sports lounge. He said the concept would provide a thrilling environment for people to enjoy televised sporting events. He also said that it would allow them to connect with new customers and reward their existing loyal customer base.
Michigan offers iGaming, so, Patrons in the lounge can play the digital casino games offered by Caesars. These games include roulette, blackjack, slots, and live-dealer table games. Caesars has the license to offer online gaming in Michigan because of its partnership with the Grand Traverse Band of Ottawa and Chippewa Indians. Currently, in Michigan, Caesars is ranked 5th in sports betting handle. As an iGaming operator, it is ranked 6th out of the state's 15th licensed apps.
Box Offices May Receive a Boost from Sports Betting
The idea of a sports betting lounge where people can wager using their mobile devices is not a new concept. Sportsbooks have collaborated with a professional sports team to build similar lounges in their arenas, ballparks, and stadiums since the overturning of PASPA (The Professional and Amateur Sports Protection Act of 1992).
However, a lounge in a movie theater will create a Vegas-style experience. But with the dominance of online wagering, bettors may not feel the need to leave their homes when they can bet from there. The Emagine-Caesars collaboration, if successful, could give the movie theater industry a boost as it recovers from COVID-19. The pandemic did not only keep a lot of people away from theaters but also limited theatrical releases on the big screen.
According to FranchiseRe.biz, 45 films have been released on 1,000 or more screens through the first half of 2022. This is a 33.8 percent decrease from the 68 released in 2019. Because of this, the financials of box office went down 32.4 percent in the first half of 2022 compared to the same period in 2019. Currently, mobile sports betting is legal in the District of Columbia and 20 other states. States such as Ohio, Kansas, Massachusetts, Maine, and Maryland are preparing to follow that trend in the upcoming months.