In 2021, internet searches across the US for offshore gambling sites increased by more than 40%. This was far higher than searches for legal ones. This data has caused the President of the American Gaming Association, Bill Miller, and other gaming industry members to increase their efforts in clamping down on illegal gambling sites. They are also clamping down on "skill-based games."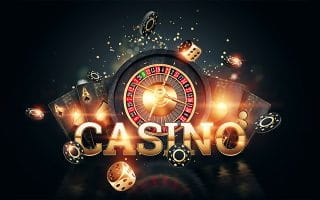 These efforts include joining lawmakers to seek the help of federal prosecutors in fighting illegal operators and bookies, partnering with Google alongside other search engines to stop bringing up illegal gambling sites in search results. As more and more states within the US begin to allow citizens to place bets legally, the threats posed by illegal operators increase. Bill Miller and other stakeholders in the industry are seeking to protect the industry from these negative influences.
According to him, the menace of black market gambling bookies and operators has risen to a level requiring federal attention.
In an interview with CNBC, Bill Miller said, "What may be at one point in time a relative nuisance is now becoming a serious threat to the legal, licensed gaming industry."
This line of thought is due to the risks gamblers who wager on black market gambling sites are exposed to. Because of how accessible these sites are, some players are unaware that they are illegal. These offshore gambling operators also make it difficult for the government to capture tax revenues within the industry.
More Concerns Arise Within the Gambling Industry
Bill Miller is not a lone voice as several stakeholders within the industry have also raised their concerns. They are concerned about the threat posed by black market operators. According to Draft Kings' CEO, Jason Robbins, most consumers still place bets with illegal operators rather than legal ones. Check out our dedicated US guide for a list of legal gambling operators in the US.
Amy Howe, the CEO of FanDuel, highlighted that the hundreds of illegal offshore operators competing with legal betting sites have an unfair advantage. This is because they do not invest in licensing or paying taxes, which allows them to offer better odds to the consumers.
Despite the risks and threats of betting with offshore sites, several consumers still prefer to use them. This is often because offshore operators offer higher odds and do not impose bet limits. Some of them are also known to allow gamblers to bet on credit.
Nonetheless, several of these players get burned in the end. More often than not, illegal operators do not pay a gambler when they win. They also operate outside the safety restrictions legal operators have in place.
Yet, the efforts of Bill Miller and other stakeholders in the industry are beginning to see some results. A few months ago, 28 members of Congress asked the Department of Justice to form a united front in combating illegal offshore gambling sites.
The Aga Intensifies Efforts to Clamp Down on "Skill Based" Machines
Several industry stakeholders still have more fears and concerns beyond illegal sports betting sites. They worry about machines often found in bars and gas stations that are made to appear like normal slot machines. These machines are also labelled "skill-based" to avoid attention from regulators within the industry.
However, these machines are unlicensed gambling machines with no quality assurance around the odds. They also expose the player to risks as they sometimes do not pay out. The American Gambling Association led by Bill Miller has asked enforcement officials to make the manufacturers of these machines obey registration requirements. These include the Johnson Act and anti-money laundering standards.
He is not resting on small victories like the letter sent by the 28 members of Congress to the DOJ. Rather, he has made moves to speak with representatives of the FBI and also prompt law enforcement officials to take action to rid the industry of these illegal bookies.