The international gambling group, 888 holdings, has announced the appointment of Andrea Gisle Joosen, Randy Freer, and Andria Vidler as Independent NEDs of the Group. Each of these new NEDs has accumulated experience from various sectors.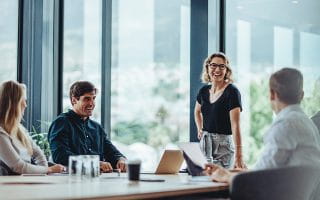 Following the takeover by William Hill, 888 has pursued a leadership shakeup. William Hill's non-US assets, as well as Mr Green, are being added to the Group's suite of holdings that includes 888sport, 888poker, SI Sportsbook, and 888casino brands.
Lord Mendelsohn, the Non-Executive Chairman of 888 holdings, welcomed the new NEDs to the board of 888. He said, "It gives me great pleasure to welcome three outstanding candidates, Andria, Randy, and Andrea, to the board of 888."
He further stated that the three new appointees bring extensive and highly relevant experience and skills to the board, which will significantly benefit the Group. Which might also prevent a similar situation to where the UKGC fined 888 UK Limited for failing failing to comply with social responsibility.
The Profiles of the Newly Appointed NEDs of 888 Holdings
Gisle Joosen's igaming experience includes serving as a NED at Mr Green before it was acquired by William Hill in 2018. Her other past roles include NED at James Hardie industries and ICA Gruppen, as well as Chair of Acast AB.
She has also previously worked as the chief executive officer (CEO) of Boxer TV Sweden, and she is presently a NED for Billerud AB in Sweden and Currys in the UK.
Andria Vidler has 30 years of technology and marketing experience. She worked 6 years as CEO of Centaur Media and had a tenure as the CEO of Tag EMEA.
Other positions she has held include a 4 year term as CEO of EMI Music Ireland and UK. She has also held senior positions at the BBC and Bauer Media. Andria gained knowledge of the gaming and betting space as a non-executive for Gamesys.
Finally, Randy Freer was the former CEO of Hulu. Before he joined Hulu, Freer was president and CEO of Fox Networks Group. He was appointed to this position in October 2013. Freer directly oversaw distribution, operations, and revenue for Fox Networks Groups while serving in this role.
Other Positional Updates in 888 Following the Takeover by William Hill
888 reorganizing its boardroom has seen CFO Yariv Dafna lead a C-level team that includes Vaughan Lewis, Guy Cohen, and Naama Kushnir. Mark Skinner, Phil Walker, and Satty Bhens are among William Hill's executives who have joined 888. Itai Pazner will continue to serve as CEO of the combined William Hill/888 entity.
Lord Mendelsohn said that 888 has several exciting opportunities ahead of it and that he looks forward to working in collaboration with their strengthened board in delivering the growth strategy of the Group and generating further stakeholder value.
Despite claiming that the merger would bring about a global gaming and betting leader before the transaction was completed, the development has presented 888 with some challenges. It also has limited growth opportunities.
One of the notable challenges is the £1 billion bond acquired by the company to support the £1.9 billion purchase of the non-US assets of William Hill International from Caesars Entertainment.
According to many reports, Morgan Stanley and JP Morgan, the investment banks that underwrote the LSE-listed Group's bond, are finding it difficult to secure investors.